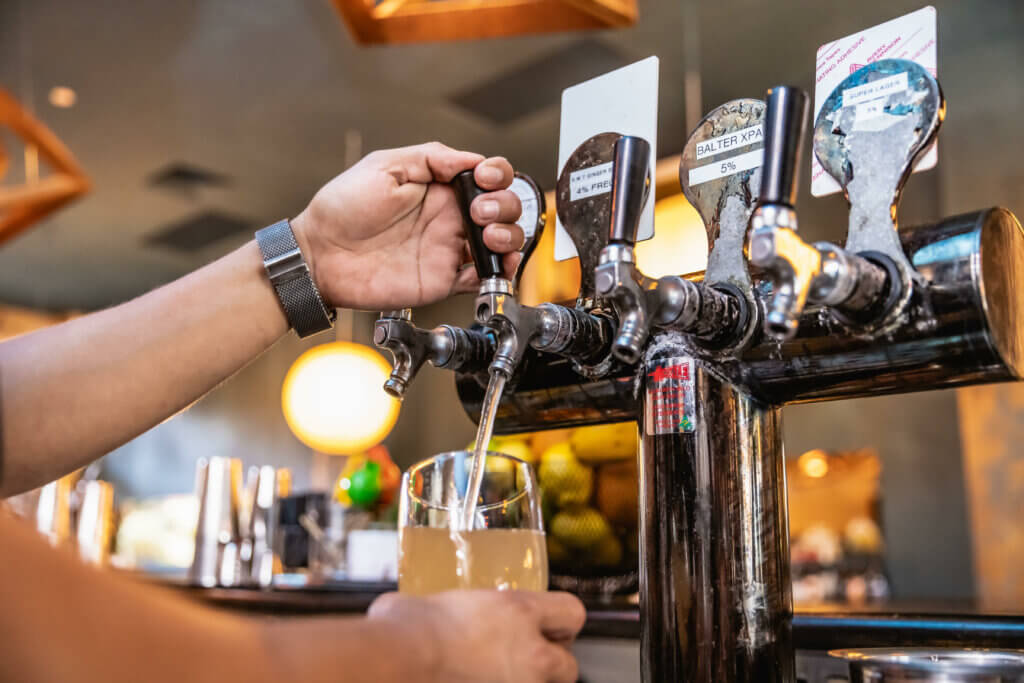 In Australia, there are few things more synonymous than enjoying a day of excellent sport and a few cold brews. Whether it's to celebrate a win or drown your sorrows after a thorough thumping, there really is nothing better than your favourite pint perfectly poured and enjoyed.
At Barons Beverage Services, we know beer. We also like to think we know a thing or two about sport. We're a passionate team of both players and spectators and we most certainly all know our way around the perfect beer tap installation. This mix has come together perfectly with Barons recently becoming a proud partner and sponsor of Clubs WA.
Knowing what we do about both sport and beer, we can say without a doubt that there are some important features that should be considered when looking at beer system installation at any great sports bar.
Quality installation is key:
When you're looking for high performance on the sports field, you have to match it with high performance behind the bar. With quality beer systems implemented from the outset, your club can trust in high performance from the bar. This means you can make the most of social events and post-game socialising with a high turnover and no concerns about being able to meet demand. With the ability to handle large gatherings in place, better business is inevitable which in turn will allow for more investment back into the club and the community.
Proactive maintenance is a priority:
The beer dispense system really is the heart of any sporting venue and is typically one of the largest investments in equipment for any venue owner. For this reason, when it comes to beer system maintenance, it really pays to be proactive rather than reactive. At Barons Beverage Services, we provide comprehensive bi-annual servicing, along with fully maintained beer line cleaning services. Our maintenance offerings are personalised to each venue so you can select the program that best suits you.
By ensuring that you take a proactive approach to maintenance, the chances of unexpected downtime are greatly reduced. When it comes to sporting and recreational clubs, this is especially important as so much of the operational profits are reinvested into the club and the community. Take the guesswork and worry out of the maintenance of your system, and let us do the planning.
Let us help you and your team:
Last but most certainly not least, with this much knowledge it seems like bad form not to share! We provide comprehensive staff training on how to maintain your system, beer line cleaning, troubleshooting and beer presentation. With a well-trained team, reduced operational expenses are a given. Less wastage and more happy customers, a win-win.
Make the most of Aussie sporting culture by ensuring you have a bar to match the occasion.
Call us today for a free system audit, contact us now on 1300 893 705.